Digital lead generation channels continue to rise in popularity with B2B marketers while more traditional methods fall to the wayside, according to a research report released recently by research consultancy Software Advice. The 2012 B2B Demand Generation Benchmark Survey kicked off this fall with a survey. The poll ran for about three weeks and garnered 155 responses from mostly C-level executives (Learn more about the sample below).The goal was to help marketing professionals prioritize demand generation spend next year based on channels and content offers their peers find more successful.
In addition to the results provided below, Software Advice created a video with Eloqua Marketing Programs Director Elle Woulfe that discusses the implications of these results. CRM Analyst Ashley Verrill interviewed Woulfe about possible reasons for marketers opinions about success by channel. She also points out reasons why certain content offers and channels are more successful than others, and how that could change. Watch the entire interview below:


What are the most popular channels for B2B marketing?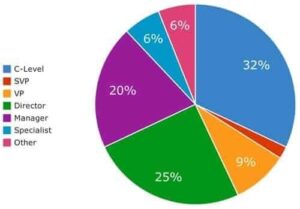 This chart ranks each channel from most to least popular.