There are many benefits to repurposing your content. Any good marketing strategist will tell you that content is one of the most valuable pieces. It is used to show a brand's voice, show expertise, attract website visitors, and keep them coming back. Resonating with your target audience is another valuable piece of your content.
Once a piece of content is out there, most people do not realize that it can probably be used for multiple purposes. You may see the purpose of a particular piece of content, but with further investigation, know you can use it for multiple other purposes as time moves forward.
When you are looking at metrics, you do not want to come across stagnant organic traffic. While this is an issue you are sure to face, there are ways to keep it at bay. There are many problems that can lead to dips in your traffic pattern, including industry changes, quality of new content being produced, relevant older material, and the way your readers are digesting the content they have access to.
When you repurpose content, you can ensure your audience is going to stay interested. Inside you will find out the importance and benefits of taking the time to repurpose your content. Additionally, we will clue you in on just how to do it.
Why You Need to Repurpose Content
Creating tons of new content is not going to help you in the long run. Yes, you do need to add new content consistently. However, you need to focus on getting the content you have to a broader audience.
When you repurpose already existing content, you will save yourself a lot of time. It is likely you will need to make tweaks to it so that it has a new spin and provides better, more useful information to your audience. The hardest piece is done when you decide to repurpose content that already exists.
3 Key Benefits of Repurposing Content
When you repurpose content, you will save yourself and your staff some of the hard work as you will simply be working off material that has already been created. However, you will also come across a variety of different benefits.
1. New Audience
When a piece of content is first published, you will likely watch its performance increase to an average rating. Over time, it may or may not gain some traction. However, if you take the time to repurpose your content by giving it a new format and updating it, you are going to reach audiences that would likely not have found it.
An article that is a year old is not going to reach the same people that one updated or written today will. New accounts on social media platforms are being created every day. So, you can continue to build your audience and maintain loyal followers by sprucing up older content.
2. Organic Visibility
Organic searches are going to provide your site with the majority of its traffic. If we are trying to lift organic traffic and visibility, one of the best ways to do it is to repurpose content that has been optimized. Doing this in various formats can provide significant improvement in traffic numbers.
When your content is published in a variety of forms, it is going to show up more frequently in targeted search queries. Additionally, you may find that posting your content on other websites provides the benefit of backlinks. This can help improve your organic visibility.
3. Message Reinforcement
Repetition is critical when it comes to marketing. Most people will need to hear your message seven or more times before it sinks in and leads them to jump on the opportunity. When you repurpose the content, it will bring it back to your customer's eye instead of it showing up once, never to be seen again. When you repurpose your content consistently, your customer will receive the message you are trying to send more clearly. The content you repurpose needs to be of high value and authoritative. This will reinforce your message.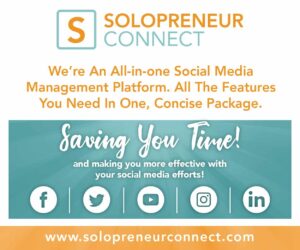 What Content Should You Repurpose?
To figure out what content should be repurposed, you are going to need to look at your metrics. Take note of the material that has performed well and see if there is a way that you can deliver it with a fresh spin. It is advantageous to dig into your archives. Doing so can help you find the content that can be updated easily and provide your audience with something new.
You should also look at relevant topics in today's trends and articles that have had previous success. These two indicators can help you decide what content should be repurposed.
Ideas for what pieces of content should be repurposed and how:
Transition blogs into podcasts: Podcasts are great when you are trying to make complicated information digestible. If you have an in-depth guide about a subject, it may be the perfect piece to turn into several different podcasts. Podcasts are accessible and can easily be updated as information changes.
Transition blogs or webpage content into explainer videos: Most people watch videos on the internet. Videos are not only engaging; they are also usually entertaining. A lot of people prefer videos because they are visual learners. Using platforms like YouTube can make your content more widely available.
Create a slide deck to use on SlideShare: SlideShare is part of the LinkedIn platform. When you have data from a report that you want to repurpose, this is the perfect way to do it. You can upload shareable slide decks so that the public can see the findings of your report. These slide decks can be separated into sections or topics so that navigating them is quick and easy.
Use customer reviews and testimonials as social media content: A glowing review should be shared with others. Using positive testimonials can help improve your product page and should be used in social media strategy. Positive customer reviews draw attention to your business is a great way. It shows that your company is trustworthy and that you build excellent customer relationships.
Revamp old blogs with new unique information: If updating blogs is not already part of your content strategy, it needs to be. Your great content does not need to get lost just because it is dated. Take the time to look through the archives and make a list of blogs that can be tweaked to provide new and relevant information. It saves time and has already been edited (save for any changes needing to be made).
After choosing which pieces of content you are going to repurpose, you then need to take the time to do it. The more time you spend repurposing content, the more traffic you are going to see on your site. It is a stellar way to improve your metrics across the board.