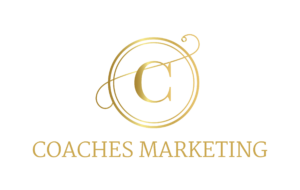 You Just found the Best-Kept Secret of Life, Health, Relationship and Business Coaches and Consultants
Are you SO over spending hours hunched over your keyboard, creating content instead of doing what you love (like working with your clients)?
Do you know what one of the most important factors for scaling your business is? An effective marketing funnel.
Without a quality funnel, your marketing campaigns will be hit or miss.
We help coaches and consultants automate their marketing efforts to create a steady stream of prospects.
Automated marketing means more leads.
Easier lead follow-up means more sales.
Spend your time coaching and consulting, not struggling with marketing tools.
Create a business that supports your ideal lifestyle.
End the overwhelm. Get high-quality, ready-to-use marketing content for your business.
1. Get more clients with automated, effective marketing strategies that are customized for your unique business.
2. Implement a content strategy that helps you reach your target audience while establishing yourself as an authority in your field.
3. Streamline your client getting process with easy-to-use software and content that helps coaches just like you succeed.
4. Stop struggling with marketing and start seeing consistent results - get started today!
The Difference Between a Coach Who Makes $40k/year and One Who Makes $100+k/year is SCALABILITY!
No longer will you need to piece together multiple technology platforms to accomplish your needed marketing strategies. No longer will you need to spend hours creating content needed for your specific business. We will customize your content for your unique business. Let's implement everything your business needs to put your marketing efforts on automatic.
We will take care of all the technical work so you can focus on what's most important. You don't need to worry about connecting or automating anything; we got this!
Coaches Marketing #1
One-time fee $2500.00 (can be divided into payments) and Monthly $97.00
CRM Pandarus comparable with Hubspot at a 1/4 of the cost

Write your custom lead magnet

Build your funnel pages

Write 8 custom followup emails

Setup automations for emails, text and voice mails

Integrate CRM with your current website - Setup scheduling app & chat widget

Use Lead Connect app to manage leads & conversations on the go
Coaches Marketing #2
Same One-time fee for Marketing #1 plus monthly $397.00