When you think about marketing, you quickly realize, it is all about social media. TikTok is now growing faster than all other social media channels. Having a TikTok presence ensures that you will be reaching the young generation that prefers TikTok over other platforms and in this article we have 8 tips to master TikTok Marketing Campaigns.
Due to the fact that TikTok is relatively new, many brands don't quite understand how to utilize it. This will explain how to master TikTok marketing campaigns. Additionally, they don't understand the relevance and opportunities that marketing through TikTok offers. TikTok has offered a lot of potentials, and we want to share 8 tips to help you Master TikTok Marketing Campaigns.
Why Being Seen on TikTok is Critical for Your Brand
When it comes to traditional advertising, the younger generation tends to be pretty cynical. Rather than watching television or listening to the news on the radio, younger people tend to get their news via social media. They use technology to their advantage to block ads intend to pay no advantage to banners. This type of overt online marketing is not going to work when you are trying to reach younger generations.
When trying to reach this generation, you need to keep up with the social media channels that are most important to them. On average TikTok users spend about an hour a day on their site. TikTok influencers play a major part in what they take notice of. When an influencer recommends a brand, their followers are sure to take note.
Videos are at the heart of TikTok. If you want to use influencers to boost your brand, you need a brand account and to start making some videos. Your videos will never be more than a minute long and should catch the watchers attention.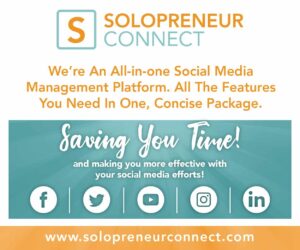 TikTok Marketing Campaign Tips
1. Pay Attention to Hashtags
As with other social media networks, TikTok relies on the use of hashtags to catalog videos. Additionally, these hashtags are used to search for certain clips by subject. By clicking on the discover magnifying glass within TikTok Have the user will find a list of videos that are sorted by hashtags that are trending.
2. Follow TikTok Trends
You can also use hashtags to your advantage by paying attention to hashtags that are trending. Once you take note of the hashtags that are trending, you can then create and share video clips that are related to them. Trends Disappear just as quickly as they happen, so you're going to want to keep a watchful eye on this. It is important that your videos are unique and not just copies of what everyone else is producing.
3. Incorporating Influencers in Your TikTok Marketing Campaign
Influencers build popularity based on their reputation for backing quality brands and items. It is critical to building solid working relationships with those that are going to influence potential customers. You want to make sure that you have an influencer that holds clout with today's generation.
4. Regular Comments
User engagement is vital when it comes to marketing via TikTok. Commenting is a fantastic way to boost user engagement. By building conversations, you make better connections with potential customers. When it comes to ranking on TikTok, it is all about comments. Additionally, the number of likes received will play a role in how your video ranks. Make sure that your comments are meaningful, not bland. You should also take the time to make thoughtful comments on other videos.
5. Make Frequent Posts
Frequent posting on TikTok will be rewarded. The more videos that your account has, the more likely your follower rating is going to leaps and bounds. The more videos that are available, the easier it is going to be for people to find your posts. Once they can see you regularly, they're more apt to start following you.
6. TikTok Effects
There are millions of videos on TikTok, and you need to make your brand unique. By utilizing the effects that TikTok offers, you can truly stand out from the crowd. They are easily located under the Effects tab. Additionally, these effects are split into several different categories.
7. Clear Descriptions & Unique Videos
The amount of time your video is allowed to be is only one minute. This means you will not have very much time to get your message to your viewers. Uploading in your face ads is never going to work. You need to make sure that your videos provide value to your potential customers. They should be visually appealing and, if possible, appears as if a professional advertising agency made them. Descriptions can be used as teasers, but they need to be very clear and inform the audience what the video has to offer. It should also encourage people to make comments. A solid description is also imperative when it comes to SEO.
8. TikTok Ads
There is now a formal advertising system within TikTok. This makes advertising on its platform straightforward. There are three different types of ads that you can choose from:
In-feed native ads are the closest to traditional advertising. You can include order now and website links in them. Viewers can skip these ads.
Hashtag challenge ads are banner ads. They take the viewer to an instructions pages which provides them with the rules of the challenge. This is excellent when trying to target specific leads.
Brand takeover ads use a mix of GIFs, video clips, and images. They also contain a link to a landing page or a hashtag challenge.
Each of these tips can help improve your presence on TikTok. You will quickly see your number of followers skyrocket as you start to implement them.
Conclusion
Creating a solid marketing strategy using TikTok can help grow your brand and make your business more successful. This social media platform is going to continue growing, and getting on the train now is advantageous. Younger generations are going to continue to look toward this platform and its influencers for guidance on what is trending and brands they need to pay attention to.
If you want to expand your knowledge and business through TikTok, try a free trial of Solopreneur Connect