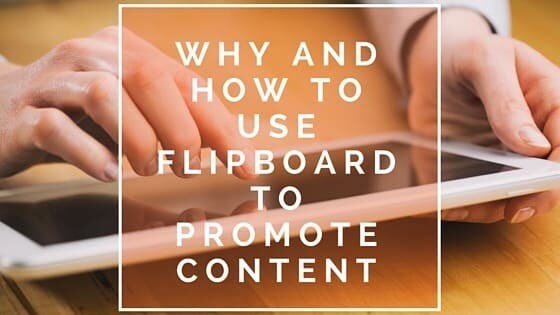 Today there is a never-ending list of ways to expose your content to a larger market. Let's look at Why and How to Use Flipboard to Promote Content. It may or may not be a good solution for your business.
The Flipboard app delivers social media aggregation data in a magazine-style presentation. Many people enjoy having the ability to see all their areas of interest and social media content in one mobile-friendly app. Use of this social media aggregator app is prevalent among consumers and other casual users. However, it is also gaining popularity with bloggers, entrepreneurs, and other business people who have learned how to use it to promote their content. There are several ways to use Flipboard to promote your blog or business content.
The Rising Popularity of Social Media Aggregator Apps
Social media platforms, blogs, and news sites have become ubiquitous in popular culture. Most people have a profile on at least one platform, and access multiple social media and news sites each day. While most people enjoy seeing new content in their areas of interest, it can become exhausting to perform web searches on a topic or visit multiple favorite sites daily. This is one of the reasons RSS feed-reader programs are so popular. These programs allow users to identify the blogs or interests they want to follow, and then aggregate the new posts into a single list delivered over email or in a specialized app.
Social media aggregation apps take the same principle as a blog RSS feed-reader and apply it to all types of content, including social media. Now, users can open one page or app and see all the new content in their areas of interest. Flipboard curates content from social media platforms, news sites, and blogs. All this curated data is formatted into a magazine-style interface with "flippable" pages. Because the app finds content related to user-defined categories of interest, it's a perfect way for bloggers and businesses to introduce their content to potential customers in a native way. It's also possible to use the app to create your own magazine promoting your online store or business.
Engaging with Your Customer Base
If you have an established audience or customer base, you should be engaging with it on a regular basis. You could use traditional marketing emails or create a social network profile, but these methods are so common now that they've become easy to ignore. Alternately, you could use Flipboard to create a beautiful magazine-style newsletter to share with your customers. For example, if you have an Etsy store, you can create a magazine showcasing your products, along with articles about your industry, and positive reviews of your shop.
Using the Flipboard App for Internal Market Research
No matter what your industry is, it's extremely important to keep tabs on your competitors. You can create a magazine centered on content from your industry, and the aggregation algorithm will keep you apprised of what's happening in your corner of the business world. You can keep up with press releases, competitors' growth or expansion, or even see how customers are discussing your brand or product in the social media realm.
Use Clipboard as a Press Kit
Prepare a Flipboard magazine that does nothing but collect all your press releases and press briefings, giving reporters a quick way to skim your most recent coverage. If you use services like HARO or GuestList to get interviews then add those interviews to your Press Kit magazine.
Turn Your Blog into a Magazine
If you're looking to drive more traffic to your blog, consider creating a magazine of your blog posts. You can add popular posts, along with pictures and social media content. Loading your best pieces into an easily viewable format like a magazine makes it easy for readers to keep up with your blog and is an attractive way to present your content to new potential followers. Making a "best of" magazine to give away to new subscribers is also a great idea.
View my Flipboard Magazine.
You can also use it as a crowdsourcing tool for content. If you set up your profile to follow topics relevant to your brand, you will automatically see how those topics are faring in different social media platforms. Once you begin receiving content in your desired categories, use the comment feature of the app to engage with the articles. You can comment on any post in the magazine, and those comments are visible to other app users. This gives you and your content more visibility among a wide variety of people.
Use Flipboard as a Product/Service Catalog
If your products or services are visual a magazine may be an attractive method of displaying them to share with prospects. Also, a great way to get discovered by others who do not know who you are. Similar to how Nostalgic Gift Catalog has done with its links to their Etsy items. Or my Flipboard magazine that displays our web design.

There are several ways to use Flipboard to promote your content. You should spend a little time figuring out how you would prefer to interact with your followers. Then you can use the app in the way that works best for you and your brand.