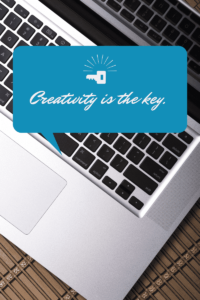 The news was broken long ago, sometime in January about the death of guest blogging. Did you get to hear about this news? The information came from a reliable source but I never gave it much thought. But now its official, let us get down and start preparing for another funeral, for a fallen colleague in the SEO world, the fall of guest blogging as an SEO strategy! This is quite sad. I have personally been using guest blogging for many years. I am saddened.
How did this happen? Matt Cutts issued the decree that officially spelled the death of guest blogging. That was back in January. We had hoped that he was issuing decrees without the facts at hand! But, noo! He knows his stuff.
The spin doctors were quick to come up with conspiracy theories. The theories somehow made sense. Every time a SEO strategy or tactic became popular, Google was quick to take action on it! Why? Google does not hate SEO, but those who focus on SEO have made it difficult for Google. When something works it is easy to grasp onto the concept and take it too far. Many can't keep their hands from automated strategies.
Many SEOs' only want to increase search rankings without providing visitors with value. This clearly goes against Google's policy. Google took the action against guest blogging because we ruined it. We ruined guest blogging just like we ruined press releases, blogrolls, forums, article submissions, link exchanges, meta keywords and many others. You get the picture? We are our own enemies. We need to stop crying foul every time something goes wrong.
Abuse Killed Guest Blogging
We killed guest blogging just like we killed everything that was nice which happened to come before it and we will probably kill anything that comes after it. Remember what we did to all the major social platforms? We made them implement nofollows. For many years it was one of the link building tactics that we all trusted to deliver results. And now we are paying a heavy price for it!
Think guest blogging for SEO works? Think again. Google's Webspam team leader Matt Cutts says it is penalizing spammy link-building by guest blogging sites. Credits: Guest Blogging for SEO = Spammy Link-building Says Google's Matt …
Guest blogging simply replaced what used to be link building. It is more or less the same way that odd number things or current trending topics have replaced blog titles and headlines. Anybody who has been in SEO for long enough knows the trends, a new tactic comes in and we abuse it. Then what follows is a reaction that is never favorable from Google! However, Matt Cutts acknowledged the importance of guest blogging. He only said that guest blogging for search engine optimization purposes was the only aspect of guest blogging that was done.
So you can still use guest blogging for exposure, branding, to increase reach etc. by submitting high quality guest posts with nofollowed links.
Do you have a blog and are looking for guest bloggers? Are you looking for a way to guest blog on other sites? Whether you're wanting to write more or are looking for writers, guest blogging may be the right solution for you. Credits: 4 Ways to Find Guest Blogging Opportunities | Social Media Examiner
Guest blogging remains a viable tool for business owners to expand their brand and reach.