Online marketing is a tricky thing. You will agree with me that some online marketing strategies' implementation is harder than others. Local SEO strategy implementation is perhaps the toughest.
Reports from recent studies suggest that as much as 44% of all searches conducted on Google the users have local intent. The same reports indicate that the number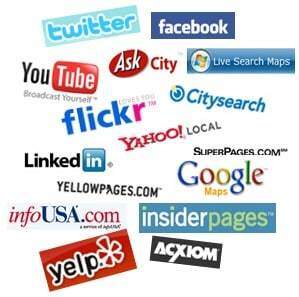 is even higher when it comes to the use of mobile devices. For this reason you need to implement local SEO. I know there is no way that you want to allow this huge pool of potential customers to slip away.
One thing that you must realize about local SEO is that Google uses a local search algorithm that is significantly different from the regular or even national search algorithm. This is where your knowledge of SEO is really put to the test.
Citation is one of the methods that you can use effectively in your local SEO strategy. This leads to the question, what is citation in local SEO? Before I answer that question let me make it known that citations are also referred to as web references.
Well, we can define citation as a mention of your business; either the business name or address on the web. The mention of your business can feature a link or not, but all the same it remains a citation. Your citation can be in any of the following forms:
• Just the company name,
• The company name plus contact details such as the phone number.
• The company name, plus your phone number and your physical/postal address.
Bear in mind that you can have citations with links to your website. A complete citation for your business should include the business, phone number and address, with or without a link. However even your phone number alone can be your citation. That is how simple the world of citation in local SEO is!
So why do citations matter in local SERPS (Search Engine Result Pages)? Citations are very important in local search rankings. You must understand that on a weighted score citations make up 25% of the top 20 local search ranking factors.
Other factors being constant if your business features more citations than your competitors, your business will most likely rank higher than the competition. Citations simply help search engines to confirm that your business is actually "who they think you are". That is how important citations are.
Nevertheless citations are weighted based on some metrics. Citations from well-established, indexed portals will give your business a better chance of ranking higher. Why is this?
Citations from well established and indexed portals make it easy for search engines to ascertain with a higher degree of accuracy about your business's contact information and categorization. If you are operating in a less competitive niche, citations will help your business very much. A less competitive niche means that your competition does not have websites.
Citation in local SEO is your way to achieve great ranking in local search engine results pages.