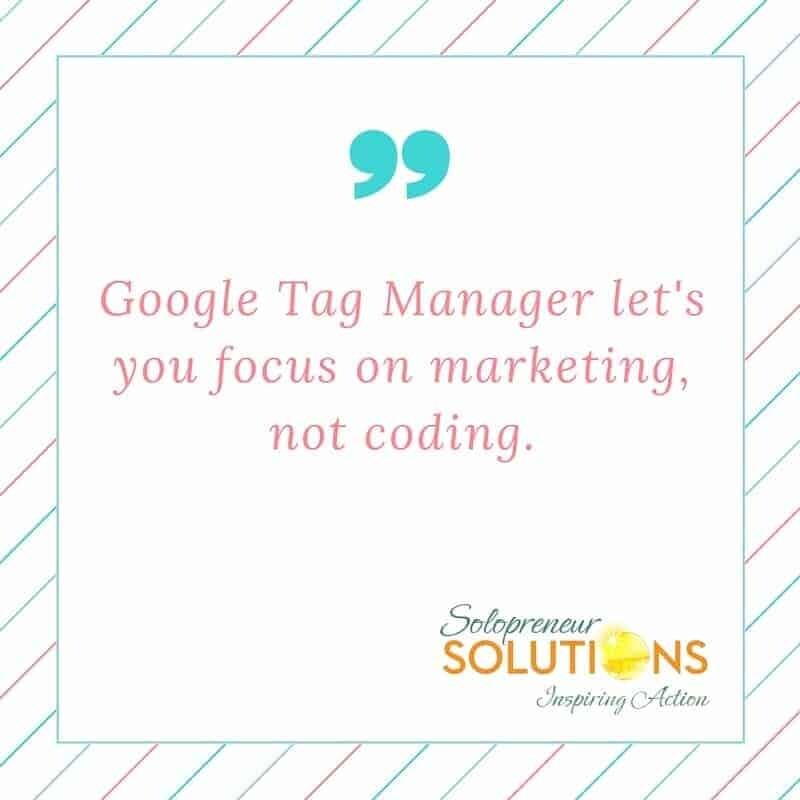 Data is everything in marketing. We live in the age of information — there's so much data, and so much of it is readily accessible if you're willing to just reach out and ask for it. This is especially true in digital marketing, where software can track just about any kind of metric you can imagine.
Tags can help make your life easier. These are simply snippets of code (usually Javascript) that are embedded in your website's HTML. These tags can control everything from which ads are served up to what happens after a user completes a specific action (such as filling out a form or watching a video). More importantly, they can help you collect valuable data that you can use to make the best decisions for your business.
The problem comes in managing so much information. You might use one platform for monitoring social campaigns, another for web traffic analytics. And if you aren't a web programmer making changes to a website or updating tags can be a slow, painful process. If you have access to a site's back end, you can make the changes yourself — assuming you're comfortable with code. If website management isn't in your wheelhouse, that means contacting your programmer to make the changes, which could take a while depending on their workload.
That's where tag management, and specifically, Google Tag Manager (GTM), come into play. "No need to ask the IT team to change tags again; this user-friendly tool lets you manage your own website and mobile app tags on the spot. So you can focus on marketing, not coding." Google
What is Google Tag Manager?



Google Tag Manager allows you to control all the tags on a website without ever needing to dive into the code itself. You can update an entire website's tags in minutes rather than wait for a programmer to spend hours weeding through line after line of code, testing and verifying that everything works as intended. The service is completely free to use, links to Google Analytics as well as third-party analytics companies, and is supported by mobile apps as well as websites. All of this makes it perfect for web-savvy marketers like you!
What is a tag, it is sometimes referred to as a pixel, like your Facebook advertising pixel, or a beacon – it is a means of collecting data from a website.
GTM works by creating a "container" for all of the tags on a website. think of it as a giant bucket where all the snippets of code are collected, rather than being scattered through the site like toys on the lawn. You can modify or replace these tags through the GTM interface, regardless of whether you have admin privileges on the website.
What are the Benefits of using Google Tag Manager?
In addition to simplifying the process of adding or updating tags on a site, GTM can help reduce a page's loading time. That's because tags are fired (activated) asynchronously, as they are needed, rather than all at once or sequentially. As a result, a page loads much faster than it would otherwise. Given that long loading times are proven to drive away site visitors, this is no small consideration.
Tag management ensures any changes are applied uniformly to the site. This ensures a page or set of tags isn't overlooked, which could ruin an entire analytics campaign. It also means you can easily remove a tag from everywhere on a site when a campaign is finished. Keep in mind that you can also tweak individual pages (such as landing pages) as needed, too!
In addition, you can set up rules within Google Tag Manager to tailor the experience for certain groups of site visitors. You can record data when a user completes a specific action, such as clicking on a "Read More" link or watching a video. It's also possible to serve up different content based on the referral source (a social network versus a Google search). Tag management can also make your retargeting and remarketing efforts more effective because you can easily load cookies onto the user's device.
How Can I Set Up Google Tag Manager?
The good news is that GTM is very easy to set up! If you are running a WordPress site, you can use the Google Tag Manager for WordPress plugin, which will automatically set up the container on every page of your website. With any other content management system (CMS), all you need is to copy/paste a snippet of code into the header of the site. For custom-coded sites without a CMS, you'll need to copy the code onto every page manually.
A Chrome extension called Google Tag Assistant can also help you by removing old tags and verifying that your new tags are working as intended.
Final Thoughts
Marketing tools are more robust and complex than ever. Google Tag Manager helps you simplify your tags so that you get the most out of the data you collect. It can help you seamlessly link multiple analytics platforms and reduce the amount of time it takes to update tags or launch a new campaign. Best of all, GTM is free to use, and you can have it set up on your site within mere minutes. Wouldn't you like to make the most of all the information available? It's time to get started, then!