Tips for using Instagram for business
Instagram is a social media platform that has grown in popularity over the last few years and especially among popular brands across the globe. It is a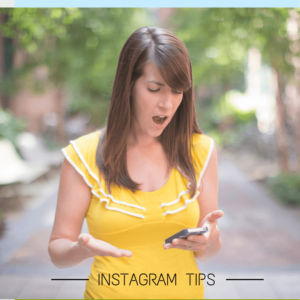 valuable marketing tool that has the ability to transform a brand and put it closer to their intended audience. Numerous companies have used its communication tool – images: which has in turn created awareness for their target brand and business as a whole. This photo sharing platform has enabled businesses to:
· Extensively build their company's brand
· Grow more valuable customers
· Improve much needed sales
As this old saying goes – "A picture is worth one thousand (1000) words" so does it apply in Instagram's case. A brilliantly chosen photo could be worth more than one thousand (1000) shares, retweets or even likes. The big question now is: How do you achieve this and much more and especially when using Instagram for business?
· Use Your Pics to Share A Compelling Story About Your Brand
Refrain from posting random photos about your business on your Instagram stream. Photos that are only merchandise shots are a NO! NO! Ensure that the images that are used are mostly about the experience of customers who've used the product and not just another placement ad. Keep the atmosphere fine and more focused in your customers' direction. The best pics that gain a substantial following quickly are those full of humor and beautiful imagery. This means that you need to have a healthy balance of both entertaining images and business pictures. For a successful brand campaign in Instagram, adopt this motto: Low volume photos = High value. Images that attract a following are those that:
· Share a unique view of humanity and the world altogether
· Capture interesting and fascinating things about the particular brand and the target audience
Learn to create great, provocative and engaging images by:
· Enhancing your pics through filters usage
· Using cool angles and lighting while taking pics
· Employing all relevant photography tricks that you can master
Do not just create, post your pics and just sit back and watch the show unfold. It will get you nowhere. Keep track of your photos so as to find out what makes your followers tick.
· Employ Hashtag Use
Hashtags make your photos easier to find. It is important that you learn to create inspiring information to go along with your photos. That brief description together with a few Hashtags will work in providing a searchable inquiry for your fans to find your pc with. Use relevant and popular Hashtags and link them by geological location, subject matter or even an event. This will enable your photos and profile to be discovered by even fans outside of your key connections. While all is said and done, do not be creepy about your use of Hashtags. While Instagram doesn't put limitations on use of Hashtags, do not overuse them. It makes you look overly desperate to get connections and more of a spammer if nothing else.
· Get Interested in What Your Competitors are Doing
On the realization that businesses were flocking on Instagram, the "Instagram for Business" blog was launched. It offers tips, news and brand spotlights from Instagram headquarters. Use it to expose your brand to other brands and to also see what others are doing differently. Check out other businesses' strategic moves and see what techniques are worth copying and reusing in your case. Use "Statigram" app to widen your exposure to brands related to your line of business. Statigram is used by businesses to find Hashtags and brands related to what they do. This tool is ideal for finding, following and scrutinizing competitors.
· Cultivate a Following by Being Responsive
It is common knowledge that as your following grows so does user comments and questions. It is essential that you respond to all customer queries in a straightforward but courteous manner. It is also wise to connect your Instagram account with your face book account. Monitor questions and comments so you don't miss on potential sales and customers. Engage other by liking their photos and following them. Work to create strategic relationships with brands and people you find interesting and also those you can learn from. Appreciate your customers by, mentioning them in your interactions and also by acknowledging and sharing their photos on your social platforms.
These are some of the numerous ways that you can use Instagram to create a presence for your business and make a difference for your brand.
If you have a suggestion to share please post in the comments. And if you enjoyed the post please share.