Stop Marketing Your Business. A little dramatic I know, but I have seen this happen so many times. Thanksgiving approaches and small business owners let up. They practically shut down until January 2nd. This is such a huge mistake. Now is the time to push harder. If you stop now your business will be slow the first three months of the new year.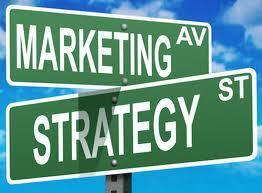 Kick your marketing into high so you begin the new year on fire. Look at the results you have received from your marketing efforts this year, what worked really well? That is the strategy you want to put into overdrive. Then look at how you can add new strategies or improve strategies that are not working so well.
If you are not yet involved in social media get started now and begin building your following. Don't expect immediate results and remember to continue to provide value to your followers. Only 20% of your time should be spent talking about yourself.
How about getting focused on content creation. This is a good time to develop content that will take you into the new year. If you have a Power Point that you have previously used as a webinar use the content to create.
• Blog posts
• Whitepapers
• Slide deck
• Video
• Checklists/cheat sheet
• Podcast
• Infographic
Step out of your comfort zone and market your business in a new way. Just two examples might be:
Become a published author on the Kindle platform.
Use mobile marketing: mobile websites, mobile apps, SSM
What about your follow up systems? Are you using auto responders to stay in touch with prospects through email? If so, are they getting results or do they need to be re-written?
Take the next six weeks and look at how you are marketing your business. Re-energize your efforts and make the new year your best ever.
Need a new set of eyes to look at your marketing strategies how about a complimentary consultation.