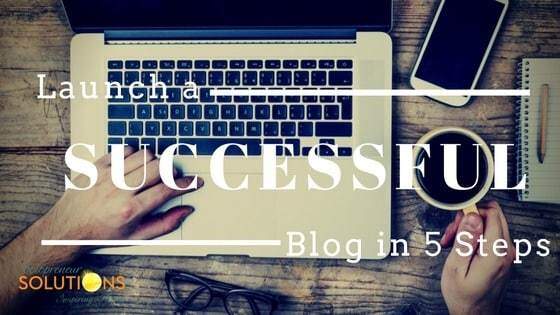 Post updated September 2016
Launching a successful blog is a critical piece if you want to build a following. It begins with sharing your point of view, your knowledge base, your passions and who you are. The one method that can serve that function while at the same time improving your websites search engine visibility.
My recommendation for getting started on the right foot is to host your own blog. I do not recommend using another site to get started with the intentions of moving later. That means no blogger.com or wordpress.com or any others. It needs to be your domain.
Step 1. Install WordPress or have it installed. You can find someone on Fiverr that will install for it for you for $5. Or if you purchase your hosting at Godaddy you can install WordPress with just a few steps and their 24/7 support team will walk you through it.
Step 2. Select a free theme through WordPress. If you are willing to make a small investment I would suggest installing a theme from Theme Forest or Genesis from Studio Press and then selecting one of their Child themes. A premier theme is typically $59 – $79.00. But worth it because it will already have functionality that will make it easier to adapt to your style.
Step 3. Almost ready to begin blogging but first you will want to install some plugins. WordPress Plugins allow easy
modification, customization, and enhancement to a WordPress blog. I think the following few are must haves. You can do a search for these within your WordPress site and have them installed automatically, rather than downloading and uploading.
Jetpack (has a lot of options like share buttons)
Google Analytics
Google Tag Manager
All in One SEO by Yoast
WordPress Editorial Calendar
Akismet (Free version – helps to capture spam)
Backup Buddy
iTheme Security
WP Fastest Cache
If you have any challenges with the first three steps you can find multiple videos on YouTube for step by step instructions.
Step 4. Write an information product that your audience can use today to do something better or easier. Something that they can take action on, put on their to do list. Give it a great headline. Next right a series of follow-up emails – referred to as auto responders. Select a service to deliver your information product and auto responders after they give you a name and email address. THIS IS THE MOST IMPORTANT STEP. If you are not going to build a database what is the point? Regardless of what you may have heard email marketing is far from dead. This can be a service like ActiveCampaign (my choice), MailChimp, or Aweber.
All of these services will work and will have the code you need to add an Opt-in to your blog. DON'T SKIP THIS STEP.
For any marketing campaign to bring you results it must be consistent and constant. But it also has to attract and speak to your ideal client. This means that before you begin writing a series of email marketing campaigns (auto-responders), the first step to make your campaigns effective is to know who your prospects really are. In determining that-you can then determine…
What are the biggest problems they are trying to solve that you have the solution for?
What does he or she need the most?
What information are they searching for that you can provide the answer?
What trends if any are influencing their business or personal decisions?
Step 5. Begin writing. Consistency and quality of content is the key to success. Be interesting and share who you are. I know this is extremely important and although I can do this for clients with no problem doing it for myself is just as tough as it will be for you.
Get started, have fun and don't stop. You can launch a successful blog that will help you to build a following.