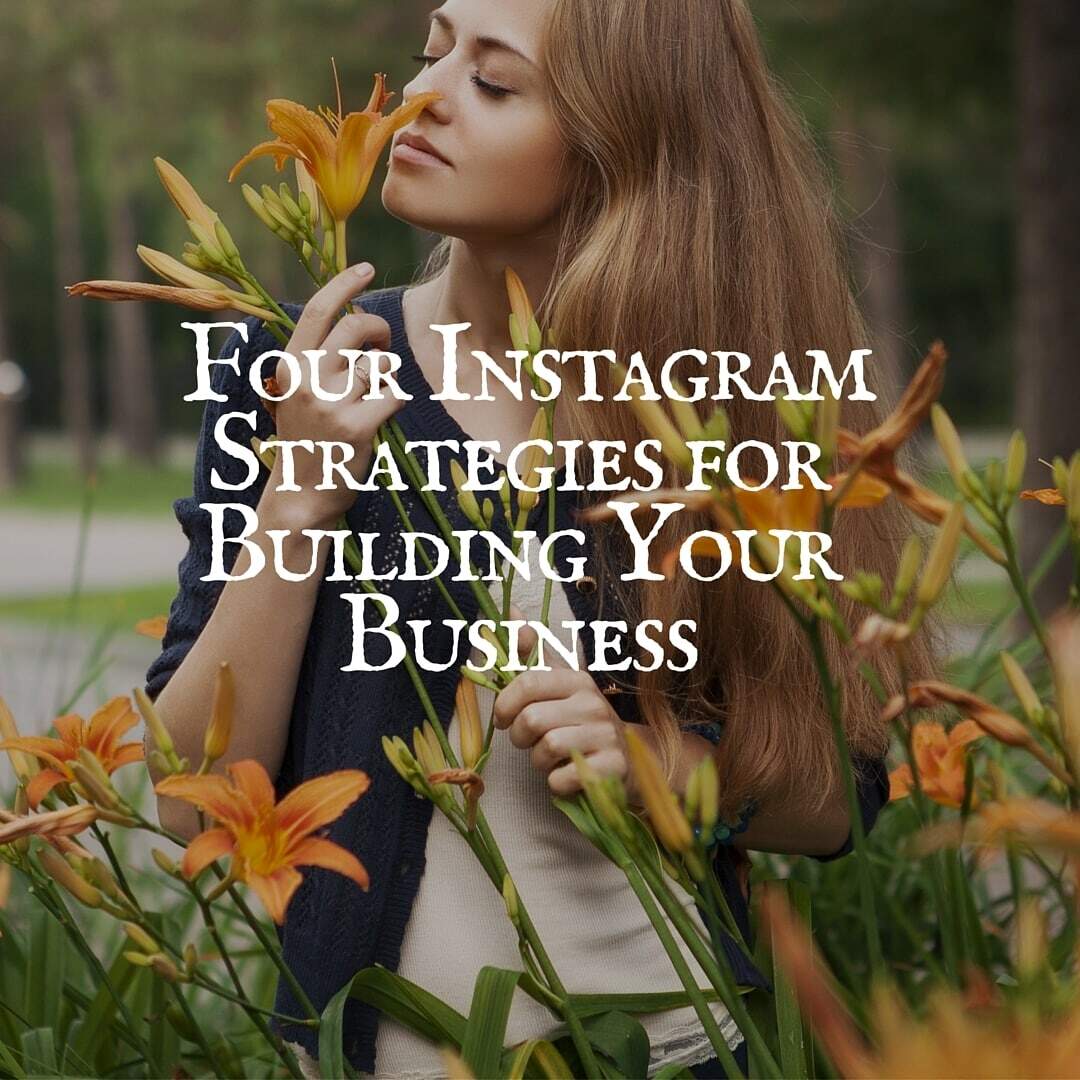 In order to have a strong Internet presence, your business should open social media accounts to help promote the products or services it offers. You can reach out to millions of potential customers around the world by having accounts on Twitter, Facebook, Instagram and other social media sites. Especially if you have a small, local business, you should include social media as part of your digital media strategy.
Why Use Instagram?
While there are many social media sites you can have accounts on, you need to be selective, especially if you are a small business owner. Unless someone else is managing your social media accounts, you shouldn't be on too many sites because it takes time to build a following, as well as to actively post on them. [tweet_dis inject="@donnaamos"]Instagram is a good site on which to have an account, because it offers 15 times more engagements than sites like Facebook or Twitter.
How to Use Instagram for Business
Although it started out as a platform for sharing photographs, Instagram now allows you to share both images and videos on your account. Many businesses are using it to promote their products or services, especially if they are in a more visual business, such as photography, graphic arts or architecture. Here are some of the ways you can build your business with Instagram strategies.
Form an Instagram Community
With 13 percent of all Internet users on Instagram, which includes about half of the world's top 100 brands, potential customers for your products or services are likely to be on this site as well. You can build an Instagram following in several ways.
Use Hashtags
When you post an image or video on your Instagram account, add a hashtag to categorize it. Using hashtags makes it easy for people to find your posts when they are looking for topics in which they have interest. People searching for the types of products or services you offer will use hashtags in order to find what they want.
The hashtags you use should not only be about your business or images, but you need to add the hashtags being used to search on Instagram. To find the right hashtags, there are several free tools you can find online that will create a list of Instagram hashtags based on the keywords you use. Use the tools to come up with 10 to 20 hashtags to describe your business, products or services.
Apply the Right Instagram Filters
The photo filters you use on Instagram can affect the number of engagements that you receive, so it is important to use the right ones. Instead of using filters that make your photos look good, you should use the ones that will get more likes and comments from users who view your posts. A recent study found that the Mayfair and Inkwell filters, or having no filters at all, received the most likes and comments.
Post at Peak Times
There are online tools you can use to find out when your followers are most likely to engage with your posts. By using those tools, you can find out when the best times are for you to post based on your past posting history. Use the information to create a posting schedule for Instagram so you can get the most engagements.
Engage with Your Community
One of your most important Instagram strategies will be to engage with those following your posts on your Instagram account. There are many simple ways you can engage with your followers.
Plan Your Message
You can use Instagram not only to build a following, but also to inspire loyalty among your current and potential customers by using certain images. Before you begin posting, it is important to think about the message you want to convey. After you've decided on the message, select the videos and images that will convey that message and be consistent in using them.
[activecampaign form=1]
Acknowledge Your Followers
Engaging customers who have bought your products or used your services is a great way to inspire loyalty. Ask customers to post their own pictures of themselves with the product they've bought, or ask them to share what they like about your company. When they do share, acknowledge them directly and thank them for their participation and their business.
Respond to Feedback
Check to see what people are saying about your posts and respond to their comments, whether they are positive or negative. By responding to them, you are showing your followers that you care about what they are saying. You can also engage with them by following them back when appropriate.
Find Contacts on Instagram
Another way to use Instagram to build your community is to find contacts from other social media sites or your customer list that are using Instagram. You can easily sync your Facebook followers onto your Instagram account, and sync your smartphone's contact list as well.
Find Facebook Followers
If one of your Instagram strategies is to build your community of followers, you can add followers from Facebook by going to your Instagram profile and clicking the "Settings" menu. Then, select "Find Friends" and, once that page opens, click on "Connected to Facebook." When you do this, you should find a list of "Friends" from Facebook that have Instagram accounts, and you can follow them from that list. You may need to connect Facebook with Instagram for this step to work, if you haven't already done so.
Sync Smartphone Contacts
You can also find people on Instagram from your list of contacts on your mobile phone. You will need to go to your Instagram profile page, just as you would when looking for your Facebook followers, and select "Settings."
a) For iPhone users, click on the button at the top right that looks like a gear. Then, click "Find & Invite Friends."
b) For Android phones, find the button that has three vertical dots and select "Find Friends" when the page opens.
c) For Windows phones, the button will have three horizontal dots at the bottom right of the screen. Tap "Settings" and then "Find & Invite Friends."
Once you have found and clicked the appropriate button on your smartphone, select the "Contacts" option, or however it is worded on your version of Instagram. Give Instagram permission to access your contact list, and you should find a list of your contacts that have Instagram accounts. You can choose which contacts to "Follow," or you can also use the "Select All" option to follow everyone listed on Instagram.
Finding Others
You can use the search tool on Instagram to find other people by searching by their name, username or business name. For instance, if you want to include some of your followers from Twitter, you would need to search for them by name or by their business name. Some of your contacts may have their Instagram accounts listed in the profiles of their other social media accounts, so look there first to make it easier to find them.
Build a List of Influencers
Every industry has influencers, or people who are important within the industry that you should follow. As one of your Instagram strategies, you should find the people who influence your industry and start to follow them. Try to engage with them, and they may end up following your account as well.
Use Hashtags to Locate Influencers
When looking for influencers within your industry, use relevant hashtags to find them on Instagram. If you sell clothes, use a specific hashtag for a brand that you're known for selling. For instance, if you sell Hugo Boss suits, use #HugoBoss to search for others using the hashtag. Then, using a tracking program, you can find the photos getting the most likes to locate influencers.
Check Influencer Profiles
If you follow influencers on other social media sites, look at their profiles to see if they have their Instagram accounts listed. If you don't see it, then search their websites, because every business website should list all of the social media accounts on which the business can be found. Once you find the influencers' Instagram usernames, go to the search feature on Instagram to locate and follow them.
Follow Bloggers
If you read blogs from influencers in your industry, then try to locate them on Instagram and follow them there as well. They should have their social media accounts listed on their blog profiles to make it easier to locate them.
When filling out your Instagram profile, it is important to include the other social media accounts that you have, as well as a link to your website or asset that you want to drive traffic to. I have the link to my iPad magazine app. This information will allow people who follow you on Facebook or Twitter, or who like your business, to find and follow you on Instagram. By using these Instagram strategies, you can build a community that can help build your brand and help make your business more profitable by purchasing your products or services.