Becoming a published author can do great things for your business if leveraged properly. A good book can be the catapult for a speaking career; give you instant credibility with clients; or even attract some great exposure for interviews to broaden your audience pretty quickly. So how do you go about make that happen?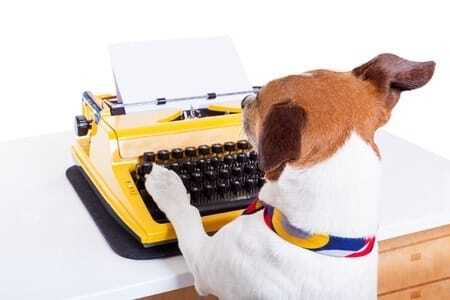 Step One — Is to get busy writing and once you think you are finished, read it one more time. Then prior to submitting to an editor use Hemingway App and do some preliminary editing.
Step Two — Get your transcript edited. This is one of the most important steps. I do not believe we can effectively edit our own work. We have an incredible editor on our team if you need assistance. In addition to editing you must have your content formatted for print and e-publishing.
Step Three — Design your cover. I believe this may be the most important step because the cover is how a potential buyer is attracted to your book. Once they take notice then they investigate further by reading the description and the reviews. If they are not attracted in the first place your book will be skipped over.
Step Four — Decide if you will self publish or co-publish. Traditional publishing is out of the running for most writers today. In fact it can be easier to attract a publisher once you are published and have some success. With self publishing you must do it all yourself. I would recommend Create Space for printing a soft or hard cover. They allow you to print on demand and order as few or as many copies as you wish at a low cost. Then move on to Kindle, iBook, Scribd and more.
Co-publishing is working with a publisher like us Inspired Press Publisher. Where we do the work for you for a fee but we take no royalty and you keep all the rights to your book.
Okay, so all of the above steps are the easy ones, well the writing one is not so easily done, but you can simplify the process. The hard part is getting your book out there in the marketplace in front of your ideal clients. This is the piece that is the author's responsibility. Even if a traditional publisher takes you on as a client you will be responsible for the marketing.
Here are some tips to get you started on marketing.
PRE-PUBLICATION
If you know other authors in your genre ask them about cross promotion
Post samples and your cover on your blog or email list
Ask for beta-readers to give feedback on your book (Facebook 6 reviewers)
Determine your pricing strategy
Brainstorm keywords for your book
Find hashtags used by readers in your genre/topics
Search Facebook groups and pages that relate to your book
Find Google+ communities related to your genre
Research Google for forums dedicated to your genre
Make a list of blogs that review books in your genre — resources listed below.
Develop an author website with an optin for your mailing list.
Search Amazon for popular books in your genre. Then look at the covers of the most successful for direction on your cover. Develop your book cover in advance. Have two developed and share in social media asking your fans to vote.
Put a link to your website in the back of the book.
Put a link to your Social Media accounts in the back.
AFTER PUBLICATION
Book video trailer distributed to 7 video sites with links back to the book on the website. Quick example: https://bit.ly/videotrailer6
Set-up account at Onlywire $59 for the year. Open the individual accounts within the platform. Should give you 20 bookmarketing sites to share the videos on
Offer book for free through Kindles KDP program 5 days every 90 days.
Submit book to top review and listing sites through https://www.authormarketingclub.com
Consider Facebook ads targeted at ideal audience.
Search Radio Guest List for radio and podcasts where you might be interviewed.
If you want to discuss getting published and need some help feel free to reach out at donna@solopreneursllc.com.