Buying an online business is the ultimate solopreneur challenge. Here, you've been given a (not so blank) canvas, and now it's up to you to drive the business forwards. From branding and sales, to business growth and monetization — where do you start? Fear not: here's our guide to completely overhauling an online business and making it into a profit-making machine.
Test the waters with your audience
You haven't just gained a business, you've inherited an audience with its own history with you. That can be a challenge, as there may be things in the brand's past that you are unaware of.
In order to set your business up for the right kind of growth, you need to start immediately engaging with your existing audience. It's imperative that you start to gather information about your customers, both past and present. Reach out to people on email, via social media, and over the phone.
You could come up with an 'excuse' to get in touch with people. Maybe you want to get them involved with the next stage of your business? Maybe you need their input? Surveys or competitions are a great way to nudge people into giving you some information, but don't overwhelm your new email list with 'me, me, me' requests either.
Feeling like there might be some negative brand issues in the background? The best thing to do is to deal with anything that needs dealing with, and move on. Make it clear to your audience that this a new start: be honest with them and acknowledge any previous issues that may have caused friction. It's important to not dwell on things too much, and dial down negativity as much as you can. Show your new customers that you are willing to listen, and that you care about their needs.
Create a brand, not just a business
Having a brand is so much more valuable than just owning a brick and mortar (or content and code) business. Creating a brand is a long-term strategy that will pay dividends months and years down the line.
How to create a successful online brand? Here are some branding tips:
Seeding your brand on social is a great way to make the most of the great content that you create and the community that surrounds your business. Instagram is a great platform for small businesses as it allows you to explore your brand from a creative and visual angle
Don't just stop at a logo and a strapline: go deeper and start to flesh out a brand vision, mission statement, and guidelines. This all might seem a bit 'overkill' at first, but a solid brand is a huge commercial asset that needs a solid plan behind it in order to succeed
Rising channels like online video are a great way to make a splash as you enter the market, so don't be afraid of a little content experimentation.
You either want to invest in something that already has a strong brand equity, or create a credible brand yourself. It's a good idea to purchase a brand that's already been going for awhile and has already been generating some money. There are plenty of suitable websites for sale online — just make sure that you negotiate a good deal with the previous owners.
Explore different monetization methods
One of the key areas of improvement in any business is making the most of what you've already got. Financially and commercially, are there any obvious sources of income that have been neglected or not harnessed? You may need to diversify and take the business to new places, but it's also advisable to have a look at what's going on around you first!
Got loads of great content and reviews that generate a ton of web traffic? Use affiliate marketing to make the most of these
Has your brand got good media relations or an awesome story to tell? Partner with influencers and run native content campaigns on your site
Have you got a super engaged community? Creating a membership group or website could be a great way to make the most of these existing relationships
Got a dedicated lifestyle audience? Selling products with a story that's going to resonate with your audience is a great way to take your business to the next level.
Benchmark your efforts
The best way to overhaul a business is to constantly keep reviewing your progress. After all, how can you have a lasting impact, if you don't know where you started from? A clear plan and strategy will help you drive the business in the right direction.
Content marketing must be properly attributed so that you can keep an eye on budgets. This will keep you from spending money on tactics, channels, and platforms that are not generating revenue or interest.
Get comfortable with web analytics and data: these are essential tools for any online entrepreneur who wants to grow and scale their business. Data should always be part of the conversation when you are looking for improvements
Focus on these two core metrics: conversions and revenue. They aren't the only things you should track, but together they provide a really solid business foundation.
Bring in the experts
Sometimes, we could all do with a little help. It's a good idea to bring in experts and advisors to help you spot business new opportunities.
Whether you hire consultants and freelancers, find a mentor, or bring in the investors, it's important to listen to people and respect their opinions.
Of course you should also trust your gut and adhere to your own vision, but when it comes to certain things like technical SEO and media buying, expert advice can help you navigate the choppy online waters a little better.
Find your 'sweet spot'
When you took on the challenge of overhauling a business or website, what were your initial goals? What are you looking for in the long-term: do you want to sell the business on and make a sweet profit, or is this more of a forever business for you? It's important that you create a business that not only works, but works for you.
You need to make sure there is a healthy balance between the time, money, and effort you put in, and what comes out the other end. If you feel like things are getting unbalanced, it's time to review your strategy and make sure that you aren't being blown off-course.
Overhauling a online business is an exciting challenge. It's great to be able to take something that's already doing well, and make it even better! When you first set out to make improvements, make sure you're being realistic about timelines. Take things slow, and focus on real organic growth and long-lasting change.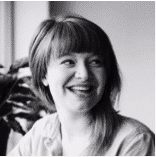 Victoria Greene is an ecommerce and branding expert who loves to help businesses grow in the right direction. She's a freelance writer and runs her own blog at victoriaecommerce. She loves to read detective novels and walk her dogs when she gets a spare moment!