Is your marketing plan ready for the fourth quarter? A strong plan will push you into 2018 with the momentum that will allow you to continue to grow.
As your business enters the fourth and final quarter of the year, look back at the year's marketing activities, evaluate the results, and begin planning for the year to come. But, beware; these strategic end-of-year activities often cause a shift in focus and lead to a decline in fourth-quarter marketing campaigns. We all know the importance of looking ahead to the future, but it is equally important not to lose focus on the present.
Other businesses may fall off the pace with their marketing efforts as the year-end approaches. This gives you a competitive edge. Here are some key reasons your company should buck this trend and keep your marketing push strong:
Current Year's Spending Deadlines – It's not over, till it's over. As the year is wrapping up, some departments may find themselves with additional budget dollars allocated. If you're looking for opportunities to spend these excess dollars, consider funneling it into marketing. A last big push to finish the year strong can pay rich dividends in the holiday season and beyond.
Next Year's Budget Consideration – The fourth quarter is when many companies start kicking off their budgeting efforts and mapping out spending for the next year. While doing so, pay careful attention to researching what marketing efforts you employ are effective and which ones are not so profitable. By analyzing your successes and any failures you can get a handle on where you want marketing budget dollars to go in the coming year.
Marketing Momentum – You know the old maxim: Out of sight, out of mind. Whether you are working on your final push for a sale in the current year or ramping up for a busy first quarter, it is important your products or services remain at the forefront with your customers and general audience. Maintain consistent marketing throughout the fourth quarter for a strong finish this year and an even stronger beginning next year.
We began planning by identifying our goals: #1 to grow our email list by 25% and #2 to get exposure for Solopreneur Connect. Achieving both will put us in a good position to increase sales in this last quarter and into 2018. So for our marketing plan for September and the first of October we are beginning with a Giveaway that will help build our email list.
We are using Facebook ads to help drive new traffic to our giveaway. And contest sites similar to https://www.bloggiveawaydirectory.com to get additional exposure.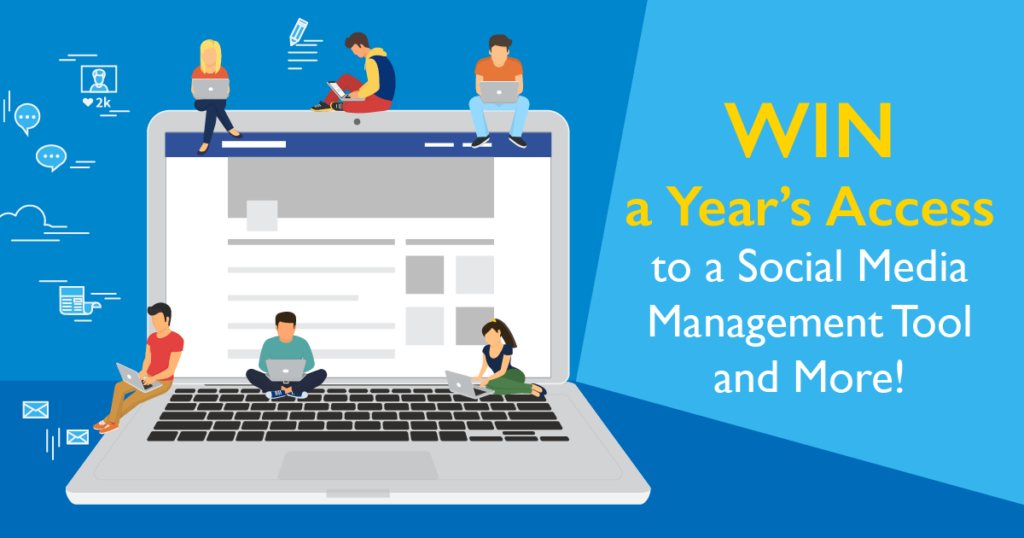 We have a very active campaign on Linkedin reaching out to our target market and inviting them to watch a video demo of our social media platform.
The first of October we will provide a webinar to assist other Solopreneurs with brainstorming and begin developing their marketing that will create a successful last quarter and great start for 2018. During this webinar, we will spotlight 3 businesses that submit their business for a hot seat. You could be one of them. Email donna@solopreneursllc.com with your website link and contact information.
To promote the webinar we will again use Facebook ads with a custom audience developed from our Linkedin connections; website visitors; and giveaway entries. We will supplement those ads with retargeting ads as well focusing on those that clicked to our giveaway page but did not enter.
After the webinar an email campaign will keep in touch and help to lead them through the sales funnel so they can become clients during the last quarter of 2017 and first quarter of 2018.
So as you can see this all takes planning to get it pulled off at the appropriate time.
We had to consider what resources we would use and what determined what other assets we would need. We developed a document to assist others will developing their marketing plan that can be downloaded here.
For our giveaway we chose the Vyper platform easy to setup and looks great.
Creating and managing our Facebook ads AdEspresso is a great choice.
A Linkedin campaign was developed using Sales Navigator.
The Webinar is being managed with WebinarJam
Webinar jam is then connected with ActiveCampaign and Twilio
We used Design Pickle for our giveaway images and cover image for our downloadable marketing strategy.
We are using SUMO and Webinar Jam and the Giveaway to capture email addresses.
Share with us how you are preparing for the 4th quarter to end the year with a big bang.
Want to learn more about creating a successful 4th quarter strategy? Join our upcoming webinar.