The Importance of Making a Committed Decision
A committed decision is one of the three foundational pillars upon which your successful business is built.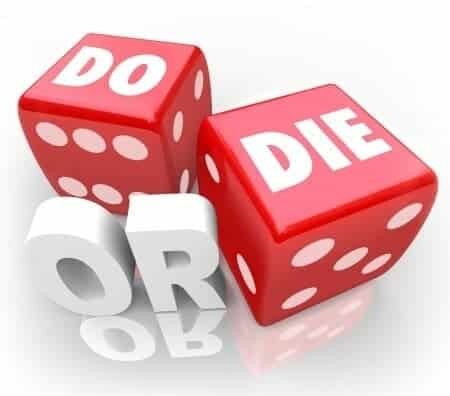 The first step in building a successful business is making a decision to do so! I want you to think about that for a moment. The first step in achieving success is to make a decision to do so.
I bring this up because so many small business owners jump into business and focus immediately on how to get clients, how to make money, how to market and how to close sales before they have fully committed to having a successful business to begin with. In many cases they actually have said to themselves, if this doesn't work then I will…. plan B.
To get new results, you must take new actions; and all actions are fathered by a decision.—Anthony Robbins
To Decide
The word decision comes from the Latin root decidere, which means to cut off from. When you make a decision, by definition you cut off all other possibilities. Think about that. If you make the decision that you are going to succeed in business, then that means you are cutting off the very possibility of not succeeding.
Unfortunately, a lot of small business owners who are "trying" to grow their business have not made a committed decision to succeed in business. They are feeling things out, waiting to see what happens, hoping to get clients, etc. There is no real commitment or determination. Don't let this happen to you. The first step in moving from a place of "trying" to a place of "succeeding" is making a decision. That's powerful! And that is the kind of committed decision you have to make about your business.
This is an excerpt from my Kindle Book The DBA Formula, it is available for free for the next couple of days. If you enjoy the book please leave a review. And if you are ready to make a committed decision and move forward with a successful business you may want to check out the Roadmap to Business Growth.