Ahh, November. It's the calm before the storm that is the holiday season, a chance to enjoy the last vestiges of fall before the leaves fall off the trees and the weather turns too cold to want to stay outside for very long (if you live somewhere where the seasons change, that is).
Which means it's a perfect time to stay indoors and write! What should you write about, you ask? Well, there's certainly a lot to cover! Try out these content ideas for November.
First, there's the elections (Nov. 8). Regardless of personal politics, this is a great opportunity to stress the importance of getting out there and voting.
Don't forget that Nov. 11 is Veterans Day — and therefore a chance to celebrate all of the people who have served in the U.S. military.
The other major event is obviously Thanksgiving. And there is so much to talk about — gratitude being an obvious choice — but you could easily write about how you spend the holiday, what tasty foods you plan to serve, and more!
Thanksgiving also officially kicks off the winter holiday season. Given that everyone else is already getting ready for it, there's no reason you shouldn't start preparing, either! You can carry these holiday-related ideas into December, as well. Here are a few ideas to consider (and remember, you can always tailor them to your business' unique needs):
Black Friday sales and promotions:

"Cash in" on the hype by providing a special promo to entice customers.

Cyber Monday deals:

Cyber Monday has become the online equivalent of Black Friday — with people staying at home to shop online instead of lining up at 3 in the morning.

Holiday shopping guides:

Plenty of people are at a constant loss for what to get someone for Christmas. A holiday shopping guide, with suggested gifts catering to a variety of people, is the perfect way to catch the attention of panicked customers.
Other Content Ideas for November:
If your friends who enjoy writing tend to disappear around November and you have no idea why, allow me to enlighten you: it's National Novel Writing Month, generally referred to as Nanawrimo, or just "Nano." The goal is pretty simple: write 50,000 words during the entire duration of November.
Nanowrimo is mostly community organized and totally free to participate in — people set up groups that meet regularly for "write-ins" to motivate each other. And even though "Novel" is part of the name, Nanowrimo welcomes poets, short story writers, and even nonfiction writers. It's a great opportunity to kickstart that writing project you've always dreamed of completing.
Other causes with month-long celebrations in November include:
American Diabetes Month: Some 29 million Americans are living with diabetes. November is part of the American Diabetes Association's effort to raise awareness.
National Adoption Awareness Month: This cause dates back to 1984, when President Reagan proclaimed a "National Adoption Awareness Week." President Clinton expanded the campaign to a full month in 1995.
Native American Heritage Month: This month-long event serves to "celebrate rich and diverse cultures, traditions, and histories and to acknowledge the important contributions of Native people," according to the National Congress of American Indians.
National Epilepsy Awareness Month: The Epilepsy Foundation has celebrated this month as an opportunity to raise awareness since 1969, but in 2003, the U.S. Congress passed an act officially declaring November "National Epilepsy Awareness Month."
National Peanut Butter Lovers Month: On a lighter note, November also happens to be when diehard peanut butter fans celebrate their love of this tasty treat.
Individual Holidays in November:
"Chaos Never Dies" Day (Nov. 9): This holiday is mostly Internet famous, with no clear origins, it's a great opportunity to talk about not just embracing chaos, but how to manage it with the right tools and tips.
Noteworthy Events in November:
The EU Comes into Existence (Nov. 1, 1993): The EU has been a hugely influential force in global politics, and its birthday is the first day of November.
King Tut's Tomb Discovered (Nov. 4, 1922): King Tutankhamun is easily the most iconic of Egypt's pharaohs, in no small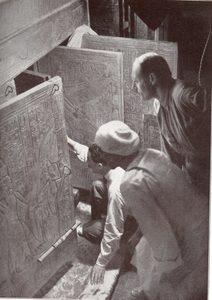 part because his tomb was the first to be discovered that had been unopened since the burial. His tomb was discovered in the Valley of the Kings by Howard Carter and Lord Canarvon.
Birth of James Naismith, Inventor of Basketball (Nov. 6, 1861): March Madness is still months away, but as college basketball kicks into high gear, this is a very apropos celebration: James Naismith invented basketball, and was the University of Kansas' first basketball coach. Ironically, he is also KU's only basketball coach with a losing record. His original draft of the rules of basketball (written in 1891) is on display at the university.
Birth of Grace Kelly, Princess of Monaco (Nov. 12, 1929): Grace Kelly was a 1950s Hollywood starlet who went onto become the Princess of Monaco. In addition to her brief acting career, she was noted for her philanthropy and her fashion sense — and even gave Hermes' "Kelly" bag its name.
Nellie Bly Sets off to Travel Around the World in 80 days (Nov. 14, 1889): Journalist Elizabeth Jane Cochrane — better known by her pseudonym Nellie Bly — set out to beat the "record" set by Jules Vernes' fictional hero in his novel, "Around the World in 80 Days." She succeeded, traversing the globe (mostly alone) in just 72 days. However, her real contribution is to investigative journalism: she is best known for her undercover infiltration of a local women's asylum to investigate accusations of brutality and neglect.
Birth of Louis Daguerre (Nov. 18, 1789): Louis Daguerre is considered one of the fathers of photography for his work in developing the daguerreotype, which allowed cameras to capture images in much shorter exposure types. Daguerreotypes were typically used as portraits, but they were still a long way from the photographs we recognize today.
Lincoln Gives the Gettysburg Address (Nov. 19, 1863): President Lincoln gave his famous speech at a dedication of the Gettysburg Battlefield as a national cemetery. While the address is legendary today, it was not well received at first — partly because his address lasted less than 2 minutes, compared to the previous speaker's address, which lasted 2 hours.
Birth of Edwin Hubble (Nov. 20, 1889): Edwin Hubble was an astronomer who championed the idea that our universe was expanding. For his efforts, NASA named the Hubble Space Telescope after him — and it has gone on to produce some of the most stunning images of the universe.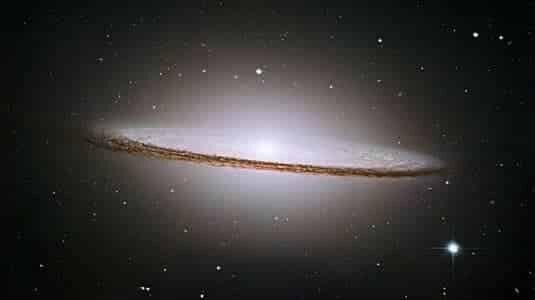 Birth of Andrew Carnegie (Nov. 25, 1835): Carnegie made his fortune in the American steel industry, but he is best known as a philanthropist who gave away nearly 90% of his wealth (estimated at $78.6 billion in today's money) during the final years of his life. Carnegie Hall, the Carnegie Foundation and the Carnegie Endowment for International Peace all bear his name — but he also contributed to the establishment of about 3,000 local libraries across the world.
Birth of Mark Twain (Nov. 30, 1835): One of America's most-lauded authors, Mark Twain (real name, Samuel Clemens) is famous for The Adventures of Tom Sawyer and The Adventures of Huckleberry Finn, but he was also a literary critic who lambasted Robert Louis Stevenson, Jane Austen, and George Eliot, among others, during his career. He has been called the father of American literature by William Faulkner.
I hope this gives you some ideas for great content that you can create in November! To be sure, finding great new ideas is a challenge — but if you just stop and take a moment to look around, see what is happening and what has happened in the past, you can find plenty of inspiration, from inspirational people to the many ways that technology has changed the world.
Good luck, and happy writing!