We are already firmly into the month of March, so let's explore some different ideas for blog content to be used in March and April. Both the normal nationally recognized holidays and some just for fun are always great sources of inspiration. How can you connect each particular holiday to your blogging purposes? The challenge is exciting and just waiting to be explored.
Of course, holidays aren't the only topics available. There are loads of ideas floating around just waiting to be captured and utilized in a creative way to connect with your customers, partners, and others. The following are suggestions to help you begin planning your content for these months. Choose what will best resonate with your business or purposes. Make it personal. Make it challenging. Above all, make it true and compelling.

Holidays
March 8: International Women's Day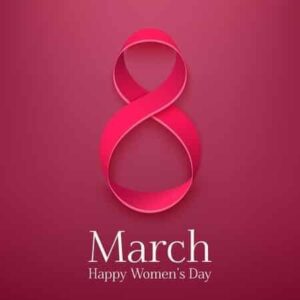 International Women's Day is sponsored by the United Nations, but this special celebration did not originate with the UN. The roots of this celebration goes back to the late 1800s and early 1900s when it grew from women's socialist movements and early women's trade union groups. The purpose is to focus on women in the workplace and advancing women's rights in the workforce, society, and politics. This would be a great day to promote a special on your products or services pertaining to the ladies.

March 14: National Potato Chip Day
There are no national or congressional proclamations declaring this a 'national' holiday, but most reason that the snack companies began promoting it. Potato Chips are the #1 snack food in the United States, but, these favorites not merely a snack food. They are the potato of choice for most lunchtime and dinner meals. Regular (or plain) potato chips are by far the most popular, especially with dips. Other popular flavors are barbecue, sour cream & onion, oil & vinegar, and ranch. Have fun with this day and create a poll regarding your readers' favorite chips. This would be a great way to spread awareness of your brand across social media channels as users respond to your poll and repost using a hashtag you create. #MyChipsPoll2017 or something similar.

March 15: Ides of March
The Ides of March is the first day of the Roman New Year and denotes the first day of spring in the Roman calendar. On this day in history, Julius Caesar was warned by diviners to "beware of the Ides of March". He did not heed the warning, because he was stabbed by Marcus Brutus on the Ides of March in 44 BC. How can you use a literary twist on this historical date to connect with your audience? What kind of warning should you relate on this holiday?

March 17: St. Patrick's Day
Saint Patrick's Day is in honor of the Patron Saint of Ireland, who brought Christianity to the Emerald Isles. It is a day for celebrating Irish history, ancestry, traditions, and customs. Saint Patrick's Day has many symbols and traditions, ranging from shamrocks and leprechauns to green beer and Corned Beef and Cabbage. Saint Patrick's Day parades are popular in many cities around the U.S., but the first St. Patrick's Day parade did not take place in Ireland. It was held in New York City in 1762. How lucky you are to have found this great list of ideas! But it doesn't take the luck of the Irish to use them.

March 20: International Earth Day
International Earth Day was created to make we earth inhabitants aware of our responsibility to care for the planet. This care includes environmental and natural resources. International Earth Day was founded by John McConnell, a resident of Davis City, Iowa. In September, 1969, he proposed establishing Earth Day to the San Francisco, California Board of Supervisors. After gaining their approval, the idea gained support from many others, including then UN Secretary General, U Thant. In 1970, McConnell authored an Earth Day Proclamation which was ultimately signed by UN Secretary General U Thant on March 21, 1971. This holiday is different from the Earth Day celebrated only in the U.S. in April. How does your business recognize environmental concerns?

April 1: April Fool's Day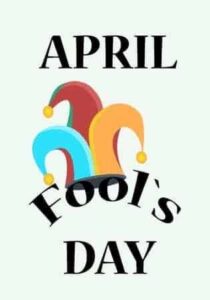 By tradition, April Fool's Day is an opportunity for playing jokes or tricks on others. The challenge is to perpetuate a trick that is believable, and for as long as possible through the day. Tricks are most successful if pulled early in the day before your victim is wise to what is happening. Any tricks or jokes should be harmless and in good taste. Consider your proposed actions and their possible consequences before proceeding. Also, think twice before pulling one on the boss, even if they are known to be a trickster themselves!

April 9: Palm Sunday
Palm Sunday is begins Holy week leading to Easter and the resurrection of Jesus Christ from the dead. It commemorates Jesus' triumphant entry into Jerusalem where the crowds laid palms down in front of his path. On Palm Sunday, palms are distributed in church and blessed during the Catholic mass. People take them home and place them around religious pictures, statues or other objects. They remain there for a year until the next Palm Sunday when they are replaced by newly blessed Palms. There are a few tightly-connected Christian holidays in April. Recognizing them demonstrates kindness and reverence.

April 14: Good Friday
On Good Friday, Jesus Christ died on the cross. Good Friday, also called "Dark Friday", is a day of solemn prayer and the final day of fasting for the long Lenten season. Historically, Christ was nailed to the cross at noon. His death came at three o'clock in the afternoon. During this time, Christians often engage in prayer and silence. Simply acknowledging the significance of this day shows reverence and respect.

April 16: Easter Sunday
The real meaning of Easter is the Resurrection of Jesus Christ from the dead. To Christians, it is the most special day of the year. The Lenten season leading up to Easter Sunday is a time of fasting, sacrifice and prayer. Easter also is celebrated with the Easter Bunny, colored eggs, jelly beans, and loads of chocolate. To most people, it is a celebratory day to feast as the long Lenten season is over and Christ has arisen. Consider a blog post connecting these three spiritual holidays and their significance.

April 17: Patriot's Day
Although this day should be special to all in the United States, to New Englanders, it is a big day. In the states of New England, it's a holiday with a day off of work. Patriot's Day commemorates the Battle of Lexington and Concord on April 19, 1775. This battle began the American Revolutionary War. It also honors the "Midnight Ride of Paul Revere", the evening when Paul Revere rode through town warning the colonists "The British are coming!"

April 28: Arbor Day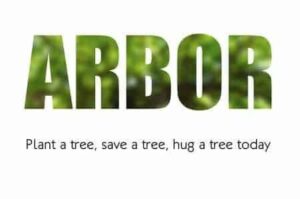 National Arbor Day has been celebrated since 1872. It began in Nebraska, which was a largely treeless plain back in the 1800s. It is a day to plant and dedicate a tree to help nature and the environment. The National Arbor Day Foundation provides millions of trees for planting. It is estimated that 18 million tress are planted each year on Arbor Day. What can you commemorate today by planting a tree and then blogging about it?

Birthdays
• March 10, 1957: Notorious terrorist Osama Bin Laden.
• March 10, 1940: Famous actor and fighter Chuck Norris.
• March 14, 1879: Birthday of Albert Einstein, known as the father of modern physics.
• March 15, 1767: Andrew Jackson, 7th President of the United States.
• March 16, 1751: James Madison, 4th President of the United States.
• March 24, 1976: Football Hall of Famer Peyton Manning.
• March 28, 1986: Award-winning singer and performer Lady Gaga.
• March 30, 1853: Famous painter Vincent van Gogh.
• April 13, 1743: Thomas Jefferson, 3rd President of the United States.
• April 15, 1452: Painter, sculptor, engineer, and scientist Leonardo da Vinci.
• April 15, 1990: Famous actress Emma Watson (Hermione Grainger of Harry Potter fame).
• April 16, 1889: Charlie Chaplin.
• April 20, 1889: German dictator Adolf Hitler.
• April 22, 1870: Russian revolutionary and head of the Communist Party, Vladimir Lenin.
• April 22, 1937: Actor and filmmaker Jack Nicholson.
• April 23, 1564: Poet William Shakespeare.
• April 28, 1937: Former dictator and President of Iraq, Saddam Hussein

Additional Topics:
March is the best month for Basketball but the worst for Productivity.
The month of March is known for brackets. March Madness in the NBA runs from March 14 to April 3rd this year. In a recent year, one number-crunching firm predicted that American companies would lose $1.9 billion in wages paid to unproductive workers spending company time on betting pool priorities. According to the American Gaming Association, fans wagered more than $2 billion on March Madness brackets in the 2015 March Madness tournament.
March proves that basketball and…..vasectomies… go together!
March Madness is celebrated time to lounge on the couch, especially during the early tournament days when lots of games are played consecutively. In other words, it's the perfect time to recover from a vasectomy! According to doctors at the Cleveland Clinic, the number of vasectomies surge by 50 percent during the first week of March Madness. Why? Patients typically need at least one day applying ice packs to keep swelling down. Urologist Stephen Jones, MD, says, "So if they're going to spend a whole day doing nothing, it's not hard to figure out that they'd want to do it on a day they'd like to be sitting in front of the television."

April is National Kite Month
April is National Kite Month, and over 700 kite events usually take place around the world. Legend has it that the first kite was flown centuries ago by a Chinese farmer. Not wanting it to fly, the farmer tied a string to his hat to keep it from going aloft.

April and Farmers
April 24th marks the 248th birthday of Robert B. Thomas, the founder of The Old Farmer's Almanac. In his birthday month edition of The Old Farmer's Almanac Monthly Digital Magazine, you can explore everything about the month of April, including lunar activity, famous April Fools' Day pranks, and recipes for rhubarb dishes.
What topics pique your interest? What's happening around your local community? Are there current events or movements that will affect your business or your customers? Invest some time researching what's going on around you and discover myriads of topics for exploration. Keep writing!