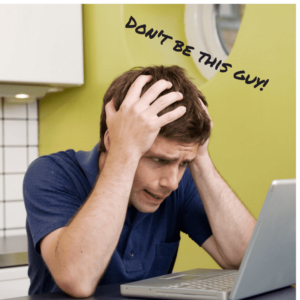 The web has evolved from the days of Microsoft Front Page, animated or textured backgrounds, and multi-colored text. If your website looks like something out of the 90s, it might be time for an upgrade.
You don't have to be a master coder or a talented web designer to build a site. If you are just starting your first site or looking for an upgrade without a major investment, you need WordPress. While it's commonly known as a blogging platform, WordPress is an easy way to build a complete site with minimal technical skills.
One of the things that make WordPress so popular is that it offers already-made themes (another word for templates) that let you "design" a site with no coding knowledge required. Just pick the theme you want and apply it. You can download an enormous number of free and paid WordPress theme templates that offer varying degrees of customizability.
To make the most of a WordPress theme and maximize your creative freedom, consider hiring a designer to create a unique design based on the theme you've chosen. Here are 3 reasons why you should hire a designer.
Maintaining Your Branding and Corporate Identity
While a WordPress site basically comes pre-made for your business, keep in mind that you need to present your brand and products in a way that distinguishes them from the competition. You also need to be consistent in your branding. Your logo, color schemes, and other branding components should be uniform across your site (and your social media as much as possible).
However, amid the myriad of off-the-shelf WordPress themes, the odds of you finding one that completely matches your corporate identity and branding is slim. That's where a designer comes in.
A good designer will be able to take an existing theme and make it conform to your brand image and identity so that when visitors arrive at your site, they will instantly recognize your brand. The back-end of your WordPress site will look the same no matter which theme you choose, which is a major advantage.
Differentiate Your Blog
WordPress started as a blogging platform, and it's still a big draw for many users. For businesses and professionals, blogging can be essential not only to branding but to establishing your credibility. However, this can be a difficult task, and it often takes quite a lot of effort to stand out from the rest.
One way that you can establish your blog as an authority in a particular niche is with a custom WordPress design. Many blogs use ready-to-go themes that are often simple to the point of being, frankly, ugly. An attractive custom WordPress design will keep readers coming back, and this can easily translate into more clicks and conversions.
Get Updates and Support
The WordPress platform receives updated all the time, and sites may cease to work properly when a theme or plug-in is not compatible with the newest version of WordPress. It depends on whether the developer chooses to update it. Occasionally, you may wind up having to choose a new theme and reworking your site somewhat, or temporarily disabling plug-ins.
While not common, this is a major hassle, and a lack of continuity can have a negative impact on site visitors. It's something you should avoid at all costs.
Before you choose a theme for a website, see how active the developer is. In addition to the platform itself, themes periodically receive updates, too. Get recommendations: A designer will be able to help you select a widely supported theme, one that will survive subsequent updates. And remember that updates are a good thing: they fix security issues and improve performance.
If the worst does happen, having a professional who is already familiar with your site's design and branding will make the process of getting it back up again go much more smoothly.
Isn't a Custom WordPress Website Design Expensive?
While a custom WordPress website design may sound pricey, it is actually rather affordable, even for small businesses. In fact, most custom designs cost anywhere from $1,000 to $2,500, depending on the features you need. We find that 90 percent of our clients are in the $1,000 range.
Staying on top of web design trends is crucial to understanding how to build an attractive and functional site, whether you opt for a DIY approach or have a designer do the job for you. Happy designing!