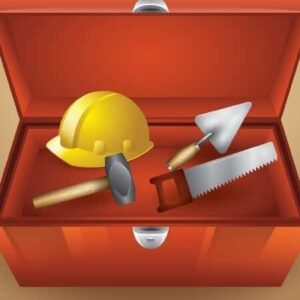 Finding the right tools for the job can be a challenge. As a solopreneur using the tools to help you become more efficient is key. Here are a few of my best tools for creating content for my business.
Google Drive
Google drive allows me to share my work with my editor easily. But one the newest tools added to Google Drive is the research tool. Which allows me to do Google searches right within my document window. Select tools and then research.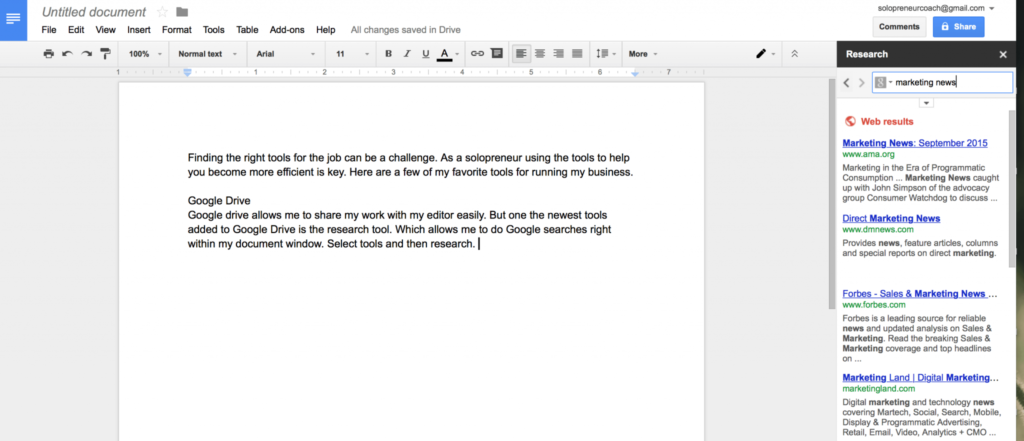 Product Hunt
When I need a new app to solve a problem I will now choose to do my search at Product Hunt. Product Hunt was a new discovery that is a curation of the best new products, every day. You can discover the latest mobile apps, websites and technology available. It also allows you to create collections. Like my new Twitter Tools Collection.
Evernote
To keep track of ideas and resources I love Evernote. Easily save content to a project folder for quick access. From short lists to lengthy research, no matter what form your writing takes, Evernote keeps you focused on moving those ideas from inspiration to completion.
Hemingway Editor
Hemingway editor allows you to paste your blog posts or any content and identifies errors in structure and more. Once you have made your corrections you can download the content as html code to paste into your blog.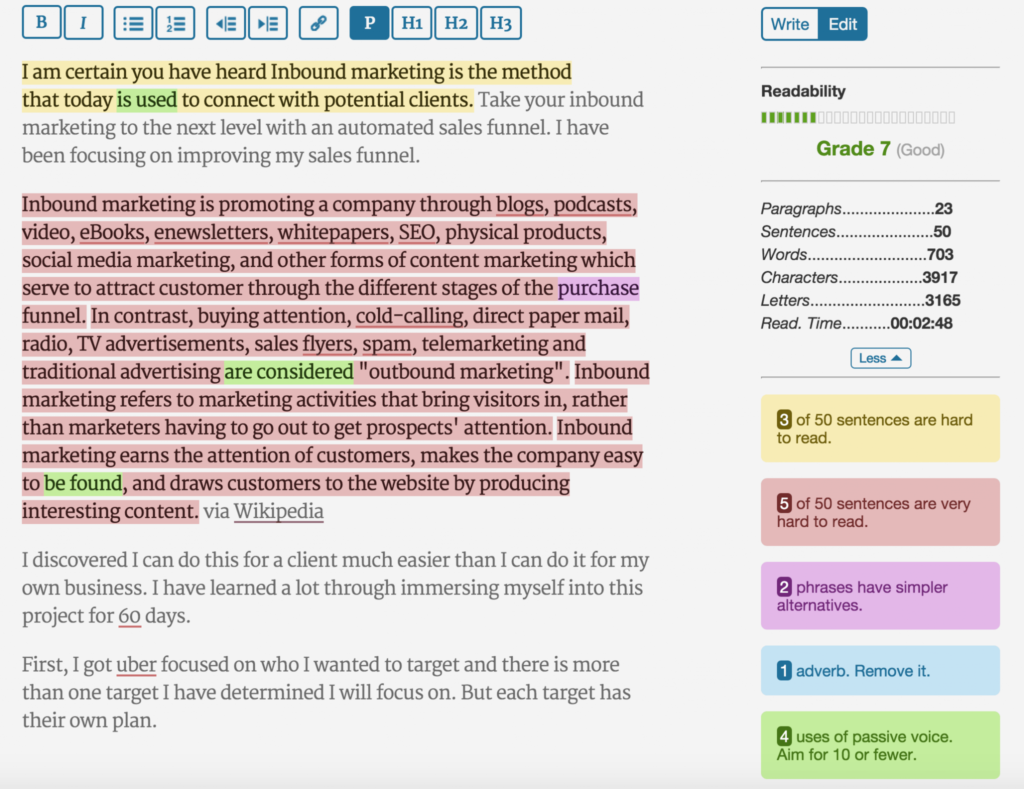 Canva
Canva is the simplest image creating and editing tool I have ever used. It has numerous templates to choose from or you can customize the dimensions to whatever you need.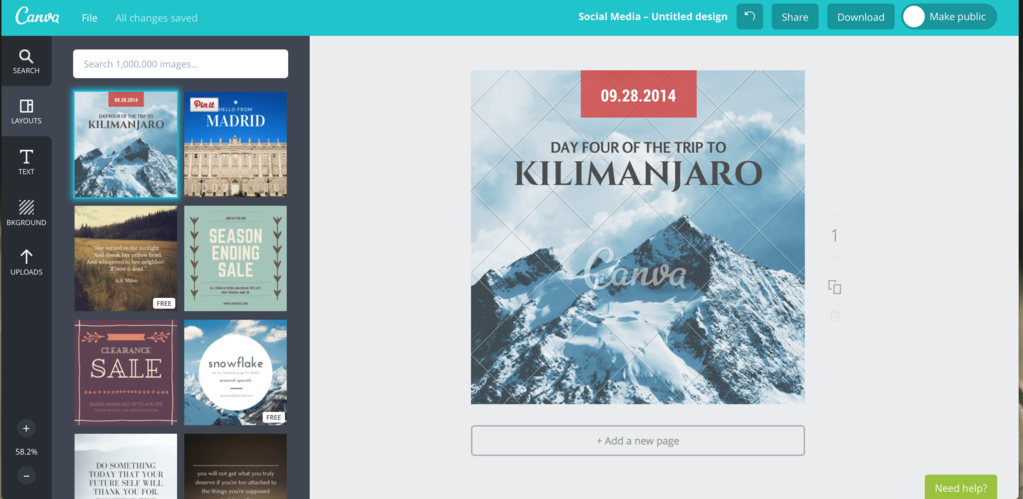 YouZign
One more graphics program with templates for any marketing and content creation you could need, from business cards to infographics.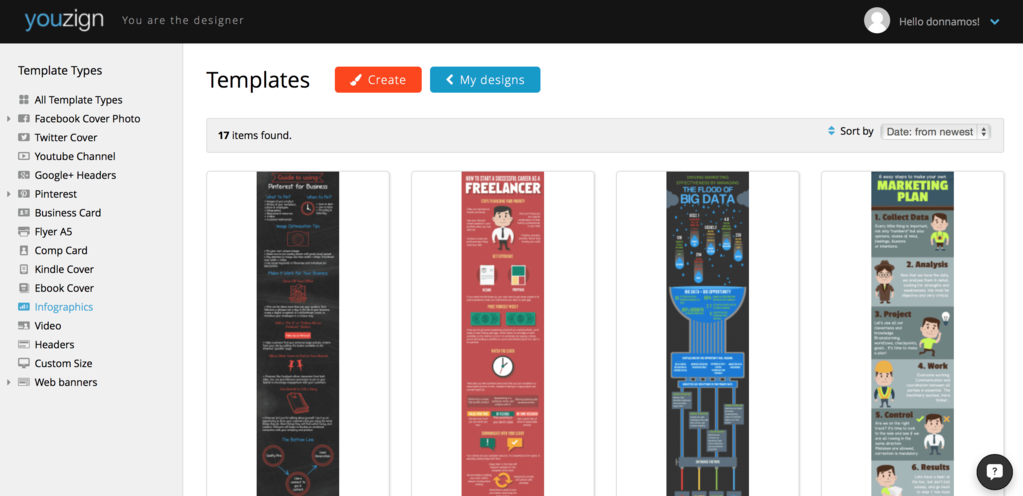 Haiku Deck
If you've ever had to create a PowerPoint or SlideShare presentation in a pinch, you'll wish you knew about Haiku Deck. This tool helps you quickly find simple layouts, beautiful images, and great fonts. It's available for the web and for iPad. Easy to download and upload to SlideShare.

Meme Generator
When you just want to add something comical to your content generate a meme. This resource is very easy to use.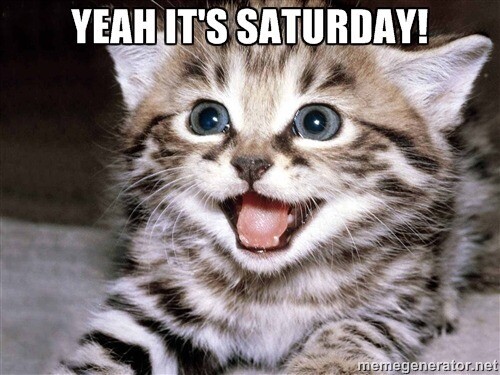 Giphy
Want to attract attention to your content in social media? Find a gimph for almost any emotion for an added touch of humor.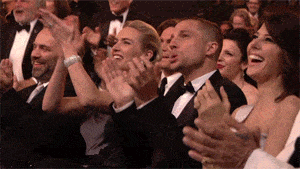 Storify and Listly
Both platforms make it easy to curate content into a list from multiple sources. Then you can embed your creation on your blog. Also, is one more way to get your business in front of another audience.
[listly id="O7H" layout="full" show_header="true" show_author="true" show_sharing="true" show_tools="true" per_page="25″]
These are the tools I use everyday to create content for myself and clients. Is there a resource I left off that you find helpful? Please share it in the comments.